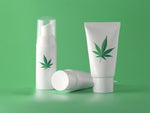 As gentle springs turn into scorching summers, it is time to bring a change in your skincare routine. When the sun is trying to turn you into a toast, don't forget that your skin experiences the most damage. Not only does it bear the major burnt, it also gets dehydrated really fast. And this is the exact reason why you need to make special amends to your skincare regime.
Set your worry aside because we have the perfect solution prepared, step by step, just for you. Here are all the products that you should add to your daily skin nourishment.
BB Lifestyle-Gentle Foaming Face Cleanser
The very first essential in your routine should be a calming and soothing skin cleanser. Be it your night routine or daytime regime, the first step must always be a cleanser.
BB Lifestyle's foaming face cleanser is ideal for the entire day. Containing organic CBD hemp oil, along with many natural ingredients, this face wash is going to make sure that your facial skin is not stripped of any essential oils while removing dirt, grime, and makeup from your face.
Ology Essentials-Blot Facial Exfoliant
An exfoliant doesn't just remove dirt buildup, but it also helps clear away blemishes, blackheads, whiteheads, and dead skin. This is why you should use it 2-3 times a week. Ology Essentials Blot Facial Exfoliant is created from pure hemp CBD, Jojoba oil, and other essential oils to promote healthy skin, free of irregularities.
It is ideal for all skin types because of its gentle composition. This product is a must-have for clear, bright skin.
Mahi Skin-Facial Toner
Many people don't understand the importance of a toner, hence why they choose to skip it. A toner doesn't just wipe off leftover grime and makeup, it also nourishes the skin by giving it hydration. This is what gives your skin a healthy glow. Mahi Skin Facial Toner is made from 20mg of CBD, as well as multiple organic ingredients.
These add-ons help in keeping the skin supple and maintaining its pH balance. Just make sure to use it on clean skin daily for effective results that last for a long time.
Smilyn-Face Mask - CBD infused
Face masks provide for your skin, what multivitamin pills do for your body. They help in restoring all the lost goodness by adding their own set of natural additives. Smilyn Face Mask is infused with premium Hemp Extract. It also contains advanced Phytocannabinoid-Rich Hemp Oil and cellulose that don't just take care of the top layer of your facial skin but also provide anti-aging properties by seeping deep into the skin.
Since there is no addition of any kind of preservative or toxic chemical, these masks are perfect for every week usage. The effect of these masks is instant, where your skin will glow radiantly.
NUYU-Eye Cream Therapy
The skin under your eye is very sensitive. Since the layer of skin is very delicate, it is susceptible to wrinkles and crow's feet, which is why many people begin to look a lot older than their age around their eyes. If you want to make sure that not just your face but your eyes also glow with health and youth, you need to incorporate a night cream in your routine.
NUYU Eye Cream is a peptide cream that is developed specifically for your under eyes. It improves circulation and helps in restoring the tissue and cells of the skin around your eyes. This eye cream is made from CBD hence the reason why its effects are so dramatically prominent. It also helps in getting rid of bags and dark circles.
Kat's Naturals-Skin Serum 15ml
Why opt for skin serums? Because they are concentrated agents that target all the problems your facial skin experiences. Kat's Natural Skin Serum 250mg CBD is the perfect one to help enhance your beauty. It is just the right thing for all the people who suffer from acne, irritate the skin, or other skin conditions. Containing CBD, Argan Oil, Carrot Seed oil, and other essential oils, this serum will ensure that your skin glows from within.
All you have to do is apply it to problem areas 3-4 times a day for effective results. Just make sure to apply it once you have cleaned and toned the skin.
Thriva Luxe-Face Revive Daily Moisturizer 100mg CBD
Thriva Luxe Face Revive Daily Moisturizer is combined with Hyaluronic Acid combined with a mix of peptides that help in relaxing your facial muscles and giving it a shine that is all-natural. From expression lines to wrinkles, this moisturizer will aid in alleviating them all.
It will provide high moisture to your skin which will improve elasticity and cell structure. Make it a part of your day and night routine. Apply on a clean face and follow by an SPF sunscreen for daytime usage.
BB Lifestyle-Ultra-Luxe Moisturizing Sunscreen SPF 30+
It simply cannot be stressed enough just how important sunscreen is. BB Lifestyle Ultra Luxe Moisturizing Sunscreen SPF 30+ contains full-spectrum hemp extract, along with seaweed and algae extracts. This is what gives your skin protection against UV rays, so that your skin remains safe from sunspots, wrinkles, discoloration, acne, and cancer.
What's more, the ingredients present also help in reducing signs of aging. The lightweight formula is easily applicable and disappears on the skin, leaving no greasy streaks. Make sure to apply it 15 minutes before going out in the sun and keep reapplying after every 2-3 hours for proper protection.
These are the steps you need for your summer skincare routine to notice a significant difference in the health and beauty of your skin. Start them all and watch how your skin transforms for the best.