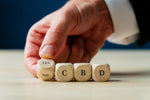 If you keep up with social media trends, you may have seen several CBD skincare and wellness products. These are a natural way to help with insomnia, anxiety, acne and even muscle pain. Even though CBD offers many advantages, some people are hesitant to use it. This is so because CBD is frequently linked to marijuana's euphoric properties. You may be wondering whether your CBD cream is legal and if it'll get you high.
We've answered these questions and more in this informative article. So if you're still skeptical about using CBD products, keep reading.
What is Cannabis?
Cannabis is the flower of the cannabis plant, often smoked or eaten. This plant contains multiple compounds, two of them being CBD and THC. The cannabis flower is usually dried and smoked for its health and psychoactive benefits. There are plenty of advantages to consuming cannabis, like easing inflammation to assisting with anxiety.
Nowadays, you can find tons of cannabis-infused products readily available. These range from desserts to wellness medication to skincare products. But does every product with cannabis get you high? And how is smoking cannabis different from consuming it or applying it topically?
Move on to our next question to find all these answers.
Difference Between CBD and THC
THC and CBD are two of many cannabinoids present in the cannabis plant. THC is responsible for the psychoactive effects one feels when smoking cannabis. This can include a sense of overall euphoria. CBD, on the other hand, is a compound that helps relax the mind and body. The body high you feel after smoking up is because of the CBD.
CBD products often don't contain THC, depending on the type of CBD used. This means that you won't be able to feel the psychoactive effects but will feel the relaxation that comes with CBD. Ensure you always check your CBD product's label before using it.
You can find all sorts of CBD products that benefit your skin, joints and overall wellness but won't get you high.
Is CBD Legal?
CBD products are legalized in some states, but only if they contain CBD from hemp. In other states, you can only purchase CBD products if they have less than 0.3% of THC. As we stated earlier, this all depends on the type of CBD being used.
This is why the hemp plant is used for many CBD products. It contains either less than 0.3% or no THC at all. Cannabis-derived CBD is illegal in some states, such as Idaho and Nebraska. Always double-check your state laws before purchasing CBD products to avoid problems.
Our Top CBD Products To Get You started
Eager to try out CBD? We bring you our top five products with CBD for health and wellness below:
Envy - CBD Muscle Recovery Cream
Sore muscles can be stressful to deal with and quite painful too. The Envy CBD Muscle Recovery Cream contains 250 mg of full-spectrum CBD to help relieve muscle pain. It also has menthol crystals that help cool down any inflamed areas on the skin. This cream includes other amazing anti-inflammatory ingredients like capsicum fruit and white camphor bark oil.
The best part about this CBD-infused cream is that it absorbs easily into the skin and reduces discomfort while calming the nerves. This product is perfect for those post-leg day aches. 
BioWellness - Hemp Oil
Hemp oil has plenty of benefits and is a natural way to ease anxiety. The BioWellness Hemp Oil contains 500mg of CBD and has a delicious watermelon flavor. CBD contains powerful antioxidants that can help lower the risk of cardiovascular diseases. This hemp oil uses nanotechnology to ensure faster absorption and more prolonged effects. It is made with natural ingredients and is GMO-free.
You can take this oil sublingually or add it to your morning smoothie. It is infused with Sacha Inchi oil, which may reduce cholesterol levels. Sacha Inchi oil can also help with inflammation in the body.
Perricone MD - Hypoallergenic CBD Sensitive Skin Therapy Rebalancing Elixir
Finding skincare products for sensitive skin can be challenging due to many reasons. Ingredients like alcohol and fragrances can dry out sensitive skin and cause flare-ups. The Perricone MD CBD Sensitive Skin Therapy is just what your skin needs to glow from within. It contains 77mg of CBD and mushroom stem extract. The CBD content in this elixir helps to soothe any redness on the skin and brings it back to an ideal PH level.
The mushroom extract helps to keep your skin moisturized while giving it a healthy dose of antioxidants. This is a hypoallergenic product that is suitable for all skin types. Use it twice a day for the best results.
Thisworks - Sleep Plus Massage Relief 
Aching joints and muscles can make it harder to fall asleep. The Sleep Plus Massage Relief by Thisworks is designed to help you relax your body for a good night's sleep. Using this massage roller, you can loosen any knots or tightness in the body- thanks to its amazing ingredients like black pepper that provide heat to sore muscles. Black pepper can also stimulate blood flow to aching muscles.
This product contains 5% CBD to help you feel sleepy at the right time. This massage relief has a minty and herby scent. You can carry this roller with you while travelling to ensure a comfortable sleep, even when you're on holiday. 
Nature's Wealth - CBD Essentials Kit
Want to try CBD products but don't know where to start? This complete Nature's Wealth CBD Essential Kit includes everything you need for a CBD wellness experience. All the products included in this kit are vegan-friendly and GMO-free. It contains a CBD topical salve to help relax your muscles and is perfect for post-workout rituals. The salve contains 1000 mg of CBD that works throughout the day.
This kit also includes a CBD roll-on to help calm your body before bedtime. The menthol provides a cooling effect to the muscles and helps with spasms. Lastly, this kit includes a CBD facial oil to help keep your skin moisturized and glowing. You will never return to your old skincare products once you use this CBD-infused skincare kit. 
We believe we have addressed all of your concerns and dispelled any lingering questions regarding whether CBD is safe and permitted.