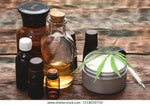 Turmeric needs no glorification when it comes to skincare. The miracle spice is an antiseptic, known for relieving pain, lowering inflammation, and helping heal different wounds and cuts. It also contains antioxidant properties, which aid in clearing the skin, repairing it at the cellular level, and delaying signs of aging on the skin.
Combine turmeric with CBD, and you get a powerful tool for overall good health, a positive outlook, and a generally happy sense of wellbeing. Ever heard of turmeric and CBD in the same product? Well, it is basically the blend of turmeric extract or oil with CBD oil. Together, the two potent ingredients help reduce inflammation, eliminate anxiety, improve overall health, and make your skin look fresh and smooth. Hence, so many people have begun using it in their daily routine.
If you don't know where you can find CBD and turmeric together and why you should even incorporate it into your everyday life, here is all you need to know.
Improved Organ Health through Anti-inflammation
Indigestion and inflammation can ruin your day. But most people don't want to keep taking medicine for these issues. The solution? Opt for something more natural and wholesome, like supplements that contain turmeric and CBD. Turmeric has antioxidant and anti-inflammatory properties, which gets the juices flowing in your stomach and lets your food be digested and absorbed well.
If you don't know which ones will work, try the Natures Wealth - Turmeric CBD Capsules, designed to reduce inflammation, eliminate digestive issues, and improve your cognitive functions and immunity. These daily supplements are GMO, Gluten, and THC-free and ensure that you remain in your most optimum health at all times.
Also present in the ingredient list are ginger root, black pepper, curcumin and more that reduce nausea, speed up your digestion, and keep your gut strong. Simply take 1 or 2 capsules per day with food and water.
Fresh and Healthy Skin Allover
Wellbeing isn't only about the inside, but your outside as well. The clearer and softer your skin is, the better you will feel about your image. The prettier your skin looks, the more confident you are in carrying any attire your heart desires.
The Sweet Earth Organic CBD Invigorating Turmeric Neem Body Scrub will enthrall you with its effectiveness. Just one swipe of the scrub will leave your skin feeling nourished, refreshed, and radiant. It does not contain harmful substances that might leech into your skin, irritate it, or cause any medical condition.
It has been Leaping Bunny certified and can be used by everyone in the family. Simply take a handful, rub to wet skin and massage. Rinse off and be sure to moisturize.
Keeping the Heart Healthy
Not everyone is comfortable taking either turmeric or CBD on its own. This is where capsules come into the picture. Not only do they boost all the goodness of the powerful natural ingredients, but they are also easy to consume. The best part is that there are also no side effects, and you gain the benefits without making any effort other than turning the bottle's cap and swallowing the pill.
pHat Bottom Labs - CBD Full Spectrum Capsules with Turmeric is one such supplement that contains coconut oil, turmeric root extract, black pepper oil, as well as CBD. The CBD in these capsules is full spectrum, non-GMO that contains all the original terpenes, phytonutrients, and antioxidants in the hemp plant.
Just take 1-2 capsules a day and watch how your health improves with each passing day.
Regenerating Skin for a Younger Look
What is the first place that people see signs of aging? Your face! But there is a solution. You need a serum that contains ingredients like CBD, essential oils and turmeric. This will ensure that your skin remains younger for longer without any wrinkles, fine lines, or pigmentation.
The Drippin' Gold CBD Facial Oil does what its name suggests, acting like gold. It heals, regenerates, and also reverses signs of aging. For people who suffer from inflammation and acne, this oil works wonders.
The oil helps erase marks caused by acne, reducing hyperpigmentation and lessening the effects of eczema, rosacea, and psoriasis. Place 5-10 drops on your fingers and rub them onto the skin, preferably at night.
Reducing Anxiety One Bath a Day
You don't feel clean until you wash your hands, feet, and body with soap, right? But keep in mind that commercially produced soaps aren't only drying; they sometimes also contain agents that work to age your skin, making it dry and cracked. This is why you should use soap that is made from natural ingredients.
In search of a soap that works even when your water sanitation isn't the best? Hemp CBD Soap French Clay and Spearmint work especially well if you have RO water. The organic handmade, and GMO-free soap comes with ingredients like raw African Shea Butter and jojoba oil.
Hemp seed oil. Spearmint, lavender, CBD-infused coconut oil, and more. It leaves your skin feeling soft, hydrated, and soothed.
Better Health for Your Fur Family
Yes, it is true; CBD is also great for your fur family. You can add it to their diet through their daily food or treat. They help eliminate aches and pains, anxiety, stress, and even hyperventilation. If you aren't sure which treat is safe, try the one mentioned below.
Aviator Farms - Copilot Pet Treats are just what your pet needs. Whether it is anxiety, aches, or simple restlessness, these treats will help your pet pal calm down effectively.
The natural and effective formula contains ingredients like water, bacon, egg, turmeric, and whole-wheat flour. Your furry friend is bound to love them.
Now that you know exactly how beneficial the turmeric and CBD combo is, which one of the above-mentioned products will you try?