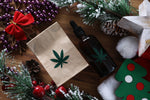 Wondering what to buy for Christmas this year for all your beloveds? Why not opt for something different. CBD is just the thing that will help your loved ones to relax and have a good time during the vacations. Neomen makes the choice easier for you with a variety of gift packs that are perfect for your family, friends and even your furry pals.
Questions is, why would you opt for CBD products? Here are all the reasons why.
The Miracles of CBD
CBD is basically derived from the plant hemp. Unlike its other by-products, CBD or cannabinoid does not bring about any kind of high. This is the reason why it is so sought after by experts. It helps in alleviating pain, relieving anxiety and depression, while also helping with sleep difficulties. More and more experts are swearing by its effectiveness, which is why it is added to multiple products like painkillers, tonics, beauty and self-care items, even pet products.
If you have never used CBD, then now is the time to invest in this miraculous product and see how it works for you. The best thing about CBD is that it can be used by anyone without any worries of any kind of side effect.
According to the World Health Organization, CBD is taken well by almost everyone. It can be added to your daily care routine, just like vitamins and supplements. Here are some of the many benefits of CBD:
Helps in Clearing the Skin:

If you have been suffering from acne, inflammation on the skin, or overproduction of sebum (oil), then CBD can do wonders for you. People who have used it have seen excellent results. CBD helps because it has anti-inflammatory properties.

Reduces Depression and Anxiety:

This is another thing that is greatly helped with CBD. Many studies prove that people who suffer from depression and anxiety are calmer, more relaxed, and in a better state of mind when they take CBD daily.

Works as Pain Reliever:

This is perhaps the most significant usage of CBD; it helps in reducing inflammation and pain. This is why it is given to patients with arthritis, sciatica, and other kinds of nerve, muscle, or bone pain conditions. It also works well for people who have had some kind of surgical procedure in reducing the pain of incision.

Reduce Cancer Symptoms:

Research suggests that those who suffer from the side effects of cancer treatment like vomiting, pain, nausea, etc., show improvement when they take CBD regularly. It also works to reduce pain.

Heart Health:

Recently, studies have shown that people who take CBD can have lower blood pressure, improved circulation, and better heart health. This shows a lot of promise and needs more research to prove how else CBD is able to work for heart health.
Convinced that CBD is the perfect gift this Christmas? Here is what you can give your loved ones.
Neomen Gift Packs
Whether it is your mom, dad, grandparents, siblings, friends, or even colleagues that you want to give presents to this winter, Neomen CBD gift packs are ideal for them all. You can even get your pet a CBD product for improved health. Below is a list of some of the items that you can check out as prospective gift packs.
1. 
Sweet Earth Skin Care - Spa Kit
This amazing pack contains 4 things that contain CBD. It includes:
1 body oil

1 mineral salt soak

1 body scrub

1 muscle recovery rub
All the items contain CBD, along with beneficial ingredients like turmeric, need, jasmine and more. The Sweet Earth Skin Care Spa Kit is a perfect pack for a spa day right at the comfort of your home. You can add some hot water in the tub and enjoy a luxurious night with this self-care pack. The great thing about these spa products is that they can be used by men and women of all ages.
2. Kul CBD Glow Kit
The Kul CBD Glow Kit helps you in glowing all day, every day. The kit contains five self-care products, an exfoliating cleanser, anti-aging moisturizer, Glo serum, night repair moisturizer, and vanilla tincture. These products are ideal for women worried about their skin and who want to start a self-care routine that they can maintain every day without too much hassle.
Containing 800 mg of CBD oil, these products are bound to help not just your skin to glow from outside, but health to flourish from the inside as well.
3. PHD Organics - CBD Tincture
This 100% organic and vegan tonic is made from 20ml of CBD per 1 ml of the tincture. It is best used as a daily supplement that needs to be placed under the tongue and held for 60 seconds before swallowing.
It should be taken with food for it to work effectively.
4. Noetic Nutraceuticals - Morgan's Magic Pet Tincture
Morgan's Magic is another non-GMO, premium pet Tincture that is ideal for all of your pets' supplemental needs. It contains not just 300mg of CBD, but also omega 6:3 fatty acids and omega 9 fatty acids. It is perfect for calming your agitated furry family while also relieving pain and inflammation. This is why it is ideal for pets who are suffering from age or arthritis.
All you will have to do is give 9mg or one dropper full to your pet once a day with food. For pets who are over 50 pounds, you can provide another dropper full with their evening meals. Make sure to shake the bottle before use.
5. VIVOX - Antioxidant Regenerating Night Cream
Worried about aging skin? This antioxidant regenerating night cream is perfect for everyday usage. It is made from retinol, glycolic acid, coffee fruit extract, rose water, and hemp. It will help in reversing all signs of aging within no time.
Simply shake the bottle and apply it to a clean, dry face. Massage Vivox Antioxidant Regenerating Night Cream gently on the face and neck and let absorb in the skin. Make sure to use it daily to see significant results in a short span of time.
6. BIOWELLNESS - Immune Booster Defense Shot
This BIOWELLNESS immunity booster is a concentrated drink that contains the powers of antioxidants, minerals, and vitamins to improve your immune system. It also helps decrease inflammation, reduce stress, keep your body safe from flu and cold, and improve overall health.
Take one shot or 60ml of the supplement daily. Make sure you shake the bottle before using it. You will notice a change in your health within a month of starting use.
Conclusion
These are the immensely beneficial products of CBD. Which ones do you want to get for your loved ones, and which ones do you plan on getting for yourself this winter? Be sure to try them and see just how well they work for your needs. CBD can be a life-changing experience for many who are suffering from various health concerns.
Make sure you inform your loved ones about CBD before they start on any products. There are some people who develop allergies, and those who already know should not use the products. So make sure you use the products with awareness.