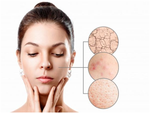 Not so surprisingly, CBD has taken the health and beauty industry by storm. And why not? After all, it is packed with a range of beauty benefits that most ingredients don't have. CBD contains prime healing and nourishing compounds that help soothe acne, hydrate dry skin, combat aging and take care of a sundry array of common skin-related issues. As a single ingredient targets so many skin-woes at once, CBD got increasingly popular amongst the beauty junkies. Right from creams and serums to bath salts and face washes, there is a CBD-infused product for literally everything. Celebs love it too! Emma Roberts and Melissa McCarthy rubbed CBD on their feet before the Oscars and Kim Kardashian was considering throwing a CBD-themed baby shower. But are there any real benefits to using CBD skin care products, or is it just hype? We will find all the answers, but first, let us get back to the basics
What's CBD again?
CBD (also known as cannabidiol) is the non-intoxicating compound of the hemp plant, better known as marijuana. Although CBD is one of the compounds of hemp, it won't get you high so you get the beauty benefits without the buzz. This is because it is extracted from the flower and leaves of the plant, which has a near-zero amount of THC. The medicinal benefits of CBD have been well researched by the World Health Organization (WHO) and are deemed safe.
What does CBD actually do in these beauty products?
What CBD has that makes it a must-have in your skincare routine, you ask? All the answers lie in its nutrient-profile. CBD is jam-packed with loads of them. Besides being anti-inflammatory, anti-bacterial, anti-fungal and CBD contains Vitamins A, C, D, E, Omega fatty acids, Potassium, Iron, Calcium and a plethora of other vitamins and minerals. Very few ingredients are known to have such a dense nutrition profile. And not to forget, CBD is one of those rare ingredients which are safe for all skin types.
The few of the many beauty benefits of CBD:
Hydrating
No matter how common and normal it sounds, dry skin is a condition that isn't easy to manage. Use of other moisturizing creams and treatments usually over hydrates the skin because of which it loses its ability to produce natural oils. CBD, on the other hand, simply nourishes the skin without interfering with the working of oil-producing glands. Instead, it helps the glands control their oil production which makes CBD products the ideal choice for all skin types. Besides, dry skin also leads to roughness, patches and irritation. Being an anti-inflammatory and moisturizing ingredient combined, CBD tackles dryness while fighting with the problems associated with it. The hydrating benefits of CBD may also help fortify the skin's natural protective barrier while stimulating cell turnover, resulting in youthful and glowing skin. So if your skin is excessively dry, you can use CBD to add softness, plumpness and life to it.
Fights acne 
The primary reason why CBD works so great to combat acne is that it is an anti-inflammatory. Anything that soothes and calms your acne-prone skin can most likely reduce breakouts and redness associated with it. Being anti-inflammatory, CBD is a suitable ingredient for acne as its calming and healing properties help your skin feel better. A study conducted in 2014 shows CBD may also help balance the oil production in your skin, thus helping reduce breakouts from happening in the first place. Topical CBD products work to combat the overworked sebaceous gland, which is the root cause of acne, pimples and breakouts.
CBD also targets the cells that trigger acne production. Unlike other creams and treatments, it just fights the problematic acne-causing cells. This allows your skin to heal without any irritation or discomfort. As cannabis is naturally moisturizing, it helps heal acne without stripping your skin's original moisture content. It is notable that acne is also caused by excessive stress and CBD is well revered for its anti-anxiety properties, so it keeps your skin calm during the repair process
Anti-aging
As you age, just like any other organ in your body, your skin, the largest organ in the body, also shows the signs. To extend the youthfulness of your skin, you can use anti-aging creams or lotions. Although there are several anti-aging treatments available in the market, most of them are not as effective as CBD infused products.
Because it comes from a plant, CBD is naturally packed with potent antioxidants and vitamins A, E, and C, all of these nutrients are known for their age-defying properties. It also contains omega 3 and 6 fatty acids, which stimulate collagen production, thus preventing moisture loss. This process keeps your skin firm and as well as slows down the aging process. The high antioxidant content counteracts the free radicals in the body, thereby reducing the appearance of wrinkles, fine lines, dullness and other noticeable signs of aging.
Anti-Inflammatory
Inflammation is the root cause of a myriad of skin-related issues, including everything from acne to rosacea. CBD being a substantial anti-inflammatory compound, helps to calm irritated skin, ease pain and reduce puffiness and swelling. Since our skin is daily affected by the environmental stressors, CBD's soothing mechanism helps your skin heal better and faster. Being anti-bacterial, CBD also helps treat various skin disorders and allergies like psoriasis and eczema.
Haircare
The benefits of CBD oil are not just confined to the skin; it also works to nourish your scalp, add sheen to your mane and boost hair growth. CBD is high in gamma-linolenic acid, which is a moisturizing and strengthening compound that also helps keep a check on dandruff. Hair Care products infused with hemp are loaded with proteins, fatty acids, and other essential nutrient
that repair damaged tresses and enliven your scalp so it can better support your hair. Thanks to tyrosine (another compound present in CBD), CBD based hair care products offer excellent protection to colored hair.
Nail care
CBD infused nail polish is a new thing in the beauty industry because it is more beneficial than your conventional chemical-infused nail paints. But nail lovers also prefer applying CBD oil products on their nails for its antifungal properties. Fungal infections can cause the nails to crack and chip, but CBD being anti-fungal protects your nails. Apart from that, it also imparts moisture giving them a healthy and beautiful look. A daily massage from a CBD lotion or CBD oil is enough to nourish and fortify your nails and cuticles.
How To Find The Best CBD Skincare Products?
With so many CBD skincare products available in the market, it can be overwhelming to know which one's reliable.

Check the amount of THC on the label or product description. Government-approved THC levels are below 0.3%.

Check for any third-party certifications

Look for stable and premium quality packaging, flimsy jars, or clear bottles exposes this delicate plant ingredient to a lot of sunlight and air, which reduces its effectiveness.

Brands advertise their CBD as "isolate," "full-spectrum", or "broad spectrum." It is necessary that you know the difference between each of them:
Isolate:

Pure CBD with no other cannabinoids or other naturally occurring substances like terpenes or flavonoids.

Full-spectrum:

Includes everything is present in the hemp plant, including a trace amount of THC, antioxidants and other cannabinoids like CBG (cannabigerol). However, the THC amount should be below 0.3%

Broad-spectrum:

No THC is detectable in this.
Is it time to jump in the "CBD-Bandwagon"?
Believe it or not, this is a period of marijuanaissance. The CBD industry is growing and CBD related beauty products are poised to dominate. Moreover, the benefits of CBD products are promising. Whether you are looking for a formula to ease breakouts or increase your skin's dewy factor, CBD has got you covered. So there's nothing wrong in giving them a try; it is also possible that CBD beauty products become your new favorite.