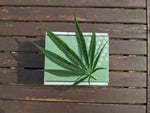 From lip balms to face masks, here's the latest in CBD products that you might need this spring!
The modern beauty industry never fails at discovering unconventional CBD infused products to enhance makeup and skincare. Extracted from the cannabis Sativa plant, the cannabidiol doesn't get you high but offer you various other benefits instead.
At Neomen, we know that CBD oil in most skincare and beauty products has pain-killing and anti-inflammatory properties. That's one of the main reasons why so many beauty brands are jumping on the bandwagon and introducing more beauty products that you can make a part of your daily routine.
When the weather changes, our skin tends to suffer the most. Luckily, scientists have concluded that CBD is effective in treating dry skin, eczema, and psoriasis. Add CBD routine to routine and see the change for yourself.
Check out the top six CBD products that you can use this spring.
No Thank You – A Mask for Night
What's better than a hydrating, soothing overnight mask when you're taking your beauty sleep? Give your skin the best while you're getting some rest.  A Mask for Night by No Thank You is a promising product that would nourish your skin and penetrate deeper to regenerate your skin cells. 
It contains cannabis Sativa flower extract with several other moisturizing and hydrating ingredients to give your skin a soft, smooth after-feel. Enjoy glowing skin this spring as you wake up in the morning. Shake well before use for the best results.
Herbal Paradigm Roll-On 1000mg
Align your mind, body, and spirit this season with one of the best products that we have on the list. Designed using natural and organic ingredients, the Herbal Paradigm Roll-On is intentionally created using a blend of essential oils to promote a sense of balance, peace, and calmness.
A simple roll-on product can offer you various benefits as it contains a variety of excellent ingredients, including copaiba, eucalyptus, frankincense, lavender, lemon, peppermint, and rosemary. Just roll on the product behind the ears, on the temples, or the back of your neck for great results. 
Noetic Nutraceuticals Hemp Lip Balm
Keep your lips soft and plump throughout the spring with our Hemp Lip Balm by Noetic Nutraceuticals. The unique product offers ultimate nourishment for your lips – thanks to the excellent combination of Copaiba Oil and 100mg of CBD. Other hydrating ingredients include apricot, beeswax, hemp butter, rosehip oil, rosemary extract, and vitamin E.
The natural product can be used just like any other lip balm to keep your lips perfectly moisturized through the season. Your lips will thank you!
BIOWELLNESS Hemp Oil – Hemp Infusion in Sacha Inchi Oil
Professional physicians formulate Biowellness Hemp Oil to help you combat stress, anxiety, and other cognitive problems. It contains powerful, natural ingredients and nanotechnology that expedite the action for better absorption and lasting results. You get a more consistent dose of hemp to achieve better health benefits and overall balance.
The non-GMO and gluten-free product is an excellent product to improve sleep, cognitive activity, stimulate memory, and strengthen the overall immune system. It is best to use a dose after consulting a doctor.
My Kure CBD Capsules
Are you looking for a more direct way to provide cannabidiol to your system? Well, you definitely can't go wrong with My Kure CBD Capsules. If CBD oil's natural taste makes you uncomfortable, these capsules are an effective way to consume it. The best benefit of these capsules is to de-stress yourself and achieve a sense of calmness that makes spring even better.
The My Kure hemp product is not designed to cure any medical condition and shouldn't be treated that way. However, it does work wonders when it comes to promoting calmness and stress management. Always consult your health care practitioner before adjusting your dose.  
PHD Organic 600mg CBD Tincture
This season, keep anxiety and pain at bay with this effective CBD Tincture by PHD Organics. The organic, vegan, and all-natural CBD tincture has no sugars, dyes, or artificial additives. When used well, this tincture can play a potential role in easing symptoms of various common health issues such as depression and anxiety.
The effective CBD tincture is a natural alternative for pain and symptom relief. For the best results with oral consumption, place under the tongue for at least 60 seconds before swallowing.