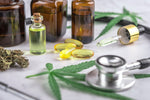 What is CBD & Why is Everyone Talking About It?
There is no question that CBD is the buzzword of the moment. If you live at a place where it is currently legal, you might feel like CBD products have gone sort of around to absolutely everywhere all at once. Coffee shops sell CBD infused coffee; spas offer CBD facials, the beauty industry is rushing to release creams and lotions with CBD or hemp oils in their formulas. And everyone from your curious coworker to your arthritis suffering parents wants to get their hands on some CBD capsules.
But even though it is infiltrating in the market, many people are still not fully aware of CBD. Well, we are here to demystify what CBD actually is and its benefits.
Ok, first thing first. What is CBD?
CBD, short for cannabidiol, is a molecule found in cannabis. Cannabis is made up of two leading players: CBD and THC. CBD is a naturally occurring substance that is used in pills, oils, lotions, capsules, face masks, pet products, and more. Unlike its cousin tetrahydrocannabinol (THC), it's not intoxicating.
Does CBD get me high?
CBD makes you feel relaxed but not high!
CBD is one of the compounds found in cannabis and hemp. Another one is THC, and that is one that contributes to the psychoactive effects such as pleasure, euphoria, forgetfulness that many of us consider a "high."
CBD is a totally different compound from THC. It is not psychoactive; it does not produce a "high" effect or changes a person's state of mind. It helps the body to use its own endocannabinoids more effectively.
Though there can be an exception and you never know how your body will react to any new supplement, so when taking CBD for the first time, do so safely under supervision only. 
What are the health claims and benefits associated with CBD?
Trying CBD is all about personal experience. At best, it may be just the thing you have been looking for! The different benefits are a result of CBD binding with receptors in our brain, which may help us to relax & to calm our body & mind. 
What are the ways to consume CBD? 
This quick guide will help you navigate the different methods of CBD consumption and figure out what is best for your needs. 
Edibles
Edibles are an ideal way to try CBD. You can find a variety of edibles in the market. You can try taking it through gummies, truffles, or even mints.
Sublingual products
If you want to avoid additives and sugar, then you should go for sublingual products. These products are designed to be absorbed under your tongue. They include sprays, oils, and lozenges.
Topicals
You can apply CBD topicals directly to the skin. You can find CBD infused moisturizers, lotions, creams and balms. 
Smoking and Vaping
Inhaling CBD is one of the fastest ways to feel its effects. It goes directly into your lungs and bloodstream. You can inhale it by smoking or vaping it.
Consult your doctor
We have listed different ways to take CBD, but there is no one best or right way. It is important to try different methods and see what works best for you. Before trying anything, you should consult your doctor first.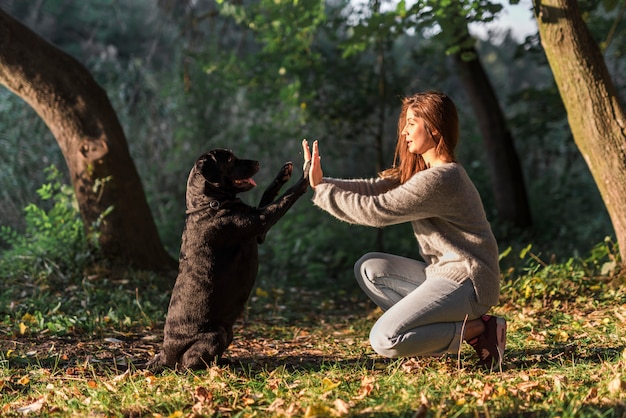 CBD is not just for humans!
Yes, you heard it right. CBD is currently the most popular product in the pet care industry. You can give it to your pets through sprays, and oils.
What should I look for when shopping for CBD products?
After reading about numerous health benefits, you also want to try your hands on CBD products? Well, why not? Below are some points that you need to keep in mind while shopping for CBD products.
Label:

If it is a dietary supplement, it must have a back panel with FDA disclaimer and warning section.
Dosage:

Supplement products come with clear instructions of dosage and how to use the product, but if not, then you should not prefer such products.
Does it claim to cure any disease?

You should avoid products that claim to cure any disease. There is a possibility that such products are willing to break some rules which might be dangerous to your health.
Ingredients:

You should check the ingredient section on the label as well. So, you know what you are ingesting in addition to the main ingredient.
Is it legal?

As a consumer, it is your responsibility to know your state, local, and federal laws before making a purchase.
Where can I get the best CBD products?
You want to try your hands on CBD products but don't know where to start? Well, no more fretting. We know one such place where you can find CBD infused products for personal care, beauty, food, and more. We are presenting you with the biggest catalog of CBD products. So, what are you waiting for? Explore the catalog and find the best suitable products for you.