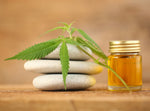 In the days of quarantine, social distancing, isolation, fear, depression and the staggering increase in COVID-19 cases, most of us are facing stress and anxiety like never before. What if I get the virus? Will I still have my job after all this ends? What if my loved ones fall ill? Is this how the world will end? And the stress-list goes on. Amongst all these, people are desperately looking for a solution that can help make us feel better again. People have already started to change their lifestyles – replacing pizza with salads and drinking with calming teas. One popular trend worth implementing would be including CBD in your daily routine. The right
CBD product
may help you and your loved ones cope with these high-stress times more calmly. But first, let us know if the stress-management of CBD is actually worth the hype or not?
Is CBD Actually Effective For Stress Management?
CBD is known to have anti-inflammatory and anti-oxidant properties. Along with the glowing testimonials of individuals who have successfully used CBD for anxiety management, there is a growing body of studies and scientific evidence which states that CBD actually works. People use it for coping with social anxiety or for unwinding themselves after a stressful day. If you are successful in finding the right and premium quality CBD products, you can leverage it to reduce or rather manage your stress and anxiety levels.
Wondering which CBD products you should be adding in your arsenal along with yoga, meditation and positive thoughts? We have narrowed down your search and created a list of 5 best CBD Oils that you can use during and after the crisis. We understand that everyone's need is different. That is why we have sectionized our
CBD oil
products according to potency, purity, effectiveness, versatility and flavor.
All the products listed here are:
Full-spectrum: contain less than 0.3% THC
Made from premium quality hemp
Safe and reliable
Suitable for oral ingestion
#1: The Most Potent -
Terra Vida CBD Drops 5000mg
Terra Vida does not mess around with cheap and ineffective approaches. With a whopping 5000mg of CBD, Terra Vida CBD drops are formulated with 99% pure CBD Isolate, for overall health and wellbeing. Each serving contains 167mg of Cannabidiol (CBD) from Hemp Extract (Arial Parts). For those looking for a powerful and therapeutic effect, this CBD oil is a perfect choice. The 5000mg CBD oil may help you with pain relief and anxiety management. The highlight here is that Terra Vida CBD oil contains ZERO THC means all the benefits and none of the high. Customer reviews are amazing too, check it out yourself.
#2: The Best Tasting -
Blue Botanicals Pure CBD Oil Mint - 1000mg
Love the benefits, hate the taste? We have a delicious solution. With Blue Botanicals flavored CBD oils, you can enjoy the great benefits of CBD oil minus the awful taste and smell. Don't worry; these are not artificial flavors; flavoring is made from premium quality sources, 100% natural. Every Blue Botanical is infused with coconut oil and for fussy customers, it's available in three delicious and universally accepted flavors: refreshing Mint, tempting Chocolate, and classic Natural. Because they are flavored, these oils can be added to your favorite foods and drinks to add that zest. Apart from the flavors, a noteworthy feature of these CBD oils is that they contain no THC.
#3: The Customer's Favorite -
Hempful Farms 1100mg Full Spectrum Distillate Oil
Loved by all and hated by none,
Hempful Farms CBD Oil
is sure to make you fall in love with it. This is a fan-favorite. Some love it for its purity, some potency, some effectiveness and some for the value for money. This CBD Oil is for the masses. Moreover, it contains NO GMOs, it's distilled and MCT infused. You either use it orally by adding it in your food or ingesting sublingually, or you can apply it topically and unwind with a relaxing massage. Here's what our customers have to say about Hempful Farms CBD Oil:
Das Res: Came here to show my dad about CBD he loves the full spectrum tinctures it's been helping him sleep better nice shop I'd recommend anyone again to this store and brand again.
Manny Sianez: I have been purchasing full-spectrum hemp oil for about a year for anxiety and stress instead of the doctor prescribed toxins and I am 110% stress and anxiety free. the staff is always awesome and helpful as I live on opposite side of town they ship my product promptly.I love these guy's and gals and will continue to utilize their amazing products!Once again thanks and keep doing what you do!
#4: The Purest -
Health Naturally CBD Oil Drops 200mg
When it comes to quality and purity,
Healthy Naturally
sets the bar way too high. They don't believe in cutting corners for quality and this is what makes them worthy of the "purest" tags in our list. It is made with naturally grown and pure hemp, which does not contain any harsh chemicals or fillers. In fact, the oil is infused with a full array of botanicals, providing essential fatty acids, including Omega 3, Omega 6, GLA, SDA and Vitamin E. All natural, organic, pure and safe; these are the words that perfectly describe Healthy Naturally's CBD oil. The easy to intake drop bottle means you can take your daily dose of CBD anytime and anywhere, perfect for traveling and on the go.
#5: The Most Versatile -
MADE CBD PRODUCTS Wellness Oil Squirt 350mgs
There are some CBD oils that can only be applied topically and there are some CBD oils that cannot be mixed and matched with carrier oils. But then there is
Made CBD Products
Wellness Oil Squirt. There are so many ways to get the amazing benefits of this CBD oil - it can be ingested orally, applied topically, or mixed with a cream. You can add it to any beverage, blend with a skincare product, or apply directly onto the skin for a joint massage. 0.03% THC in this oil helps to stimulate the entourage effect in the endocannabinoid system. The little compact bottle can be slipped into your purse or bag or anytime-anywhere usage.
Will These Oils Gets Me "High" Instead Of Relaxing?
If you have been following the previous blogs, you might know that CBD can never get you high. Here's a little refresh. CBD is one of the many compounds found in cannabis and hemp. Other compound being tetrahydrocannabinol, better known as THC and that is the one responsible for getting you high. At Neomen, we make sure all the products have less than 0.3% THC, which is not enough to produce any psychoactive effects (euphoria, forgetfulness, pleasure). So, you can include these oils in your daily diet regime without worrying about having any "high" symptoms.

Whether you have tried your hands on CBD or not, this might be the year you start experiencing the potential of this magic ingredient. But because of the abundance of CBD products in the market, it can be challenging to choose the right one. We hope that this comprehensive list has shortened the options and made it easier to buy CBD oil online. Do let us know if you need any help in knowing whether the CBD product you chose is perfect for you or not.