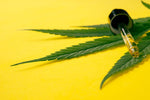 The holiday season calls for joyous moments and celebrations with loved ones. But sometimes, there are some unwanted guests too: stress and anxiety. Even for people seeking joy and peace, anxiety can kick in and take away the happiness and warmth of the holiday season. So before that happens to you and the overwhelming expectations ruin the celebrations this year, let us help you get your hands on the best CBD products so you too can enjoy the holidays in high spirits.
But before we get to that part, read on and learn why some people experience anxiety and stress during the holiday season.
Holidays and Happy Occasions can Trigger Anxiety – Find Out How
From facing overwhelming demands to keeping up with the hustle and bustle of preparing for gifts and setting up the home décor, stress can be a common side effect. The key is to prepare beforehand to be able to cope up with the stress and worries better.
Stress and anxiety during the holidays are generally associated with:
Physical exhaustion as a result of holiday-related obligations and errands
Elevated tensions, especially when meeting friends and family in groups
Trying to keep everyone happy with expensive gifts
Trying to fulfill everyone's expectations
With so much happening at the same time, the feelings of excitement can convert into anxiety. 
Can CBD Help Regulate Anxiety – The Answers You're Looking For
So before you turn to your anti-depressants or other medicines to calm those nerves down, you might want to check out the benefits of using natural cannabidiol to help regulate holiday season anxiety. Cannabidiol, a chemical naturally present in cannabis (hemp and marijuana) has shown promising results in relieving anxiety.
The chemical is known to affect the serotonin levels in the brain, helping with overall sleep, mood, digestion, and behavior. Today, there are many studies that support using CBD for coping up with anxiety. This article will talk about some of the best CBD products that you can keep handy this holiday season and enjoy the celebrations to the fullest without feeling overwhelmed.
The List of Best CBD Products That Help with Anxiety
Without further ado, let's discuss the ultimate CBD product you can get to help with anxiety.
CannaGlow Chill
If you thought CBD is available in everything these days, you're probably right. The CannaGlow Chill CBD-infused candle with the refreshing scent of lavender is what you need for anxiety this season. This unique product has a sweet and floral scent topped up with herbal and balsamic notes. But scent isn't the only reason these candles are amazing.
The candle oil can be used on the skin for its calming effects. Make sure you wait until it's comfortable to touch. Also, test on a small patch first and later apply the oil on the skin, especially on areas of pain and discomfort. Never use the CBD-infused candle oil on wounds, open skin, eyes, and mouth. The scent and the goodness of CBD will work together to calm you down and help relief anxiety and stress.  
Thisworks Stress Check CBD Body Cocoon
Keep your skin thoroughly moisturized this holiday season and at the same time enjoy the benefits of stress-relieving CBD. The thisworks Stress Check CBD Body Cocoon is a natural body lotion with shea butter and essential oils to keep your skin hydrated and your soul relaxed.
This large moisturizer with the goodness of lavender, neroli, and ylang ylang essential oils is an excellent product to nourish your dry skin and keep you comfortable. The two-in-one product makes for an excellent investment as the weather turns chilly.  
Terra Vida CBD Anti-Stress and Relaxation Oral Spray
Featuring the benefits of pure hemp CBD, the TerraVida Oral Spray is designed to fight anxiety and calm your mind. This is one of the best anti-anxiety CBD product you can get your hands on this holiday season. Its compact size makes it easier to carry with you wherever you go.
In addition to CBD, the oral anti-anxiety oral spray also contains a unique blend of organic ingredients to offer amazing calming benefits. Shake well before use and always refer to the recommended dosage for best results.
Doc Brown's CANNA CHEWS
If you like your CBD in a delicious and chewable form, you'd love this one! The Doc Brown's CANNA CHEWS. The delicious and all-natural gummies are a tastier way to say good-bye to your anxiety and stress. Consume CBD through these fruity and flavorful gummies prepared using pure broad-spectrum hemp oil.
The gluten-free and vegan gummies are perfectly metered doses with 10mg CBG per gummy so you know exactly how much you're consuming. Take 1-3 gummies as per the recommendation.
WellPUR Organics 500mg Premium Broad Spectrum CBD Oil
The pure hemp supplement is a non-GMO product that could take your anxiety away. The WellPUR Organics Premium Broad Spectrum CBD tincture is a antioxidant rich formula that effectively works to calm your nerves and keep you stress-free.
This superior product is an excellent choice to support your overall wellness. Keep your daily health routine up to date with this product and enjoy the holiday season in full groove.